We at Distinctive Occasions have been very busy early in this wedding season. Finally I'm sitting down to share our gorgeous design from Andrea & Sean's wedding on May 5th, courtesy of Jennifer Allis Photography.
Table for Two: Andrea & Sean enjoyed an even bigger spotlight on their big night under the dramatic satin canopy bejeweled with a chandelier, gold beads, table gems, and beaded candles.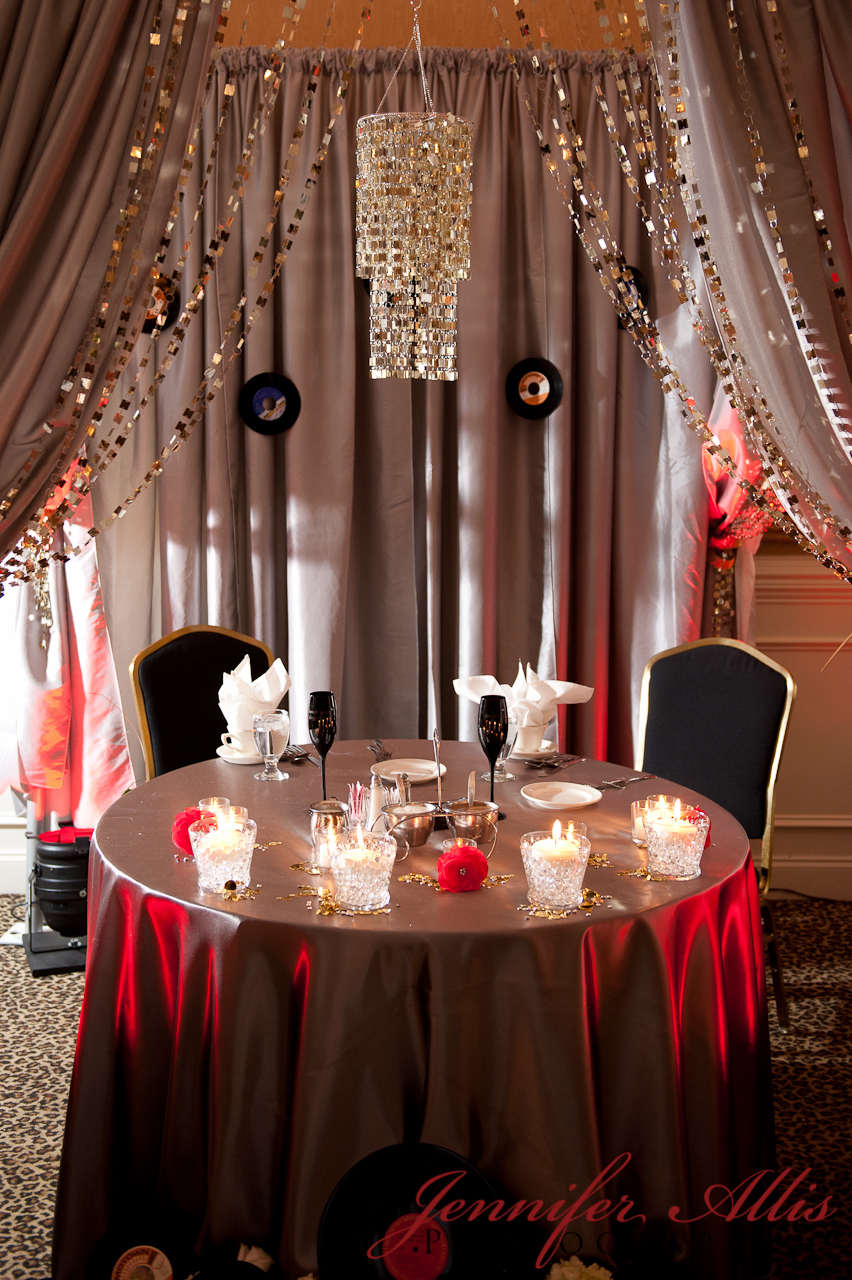 Music fanatics, Andrea and Sean had a Motown theme that we used to carry out their decor, hence the records hanging at the back of the canopy and the arrangement below that sat in front of the sweetheart table.
Black, white, and red appeared throughout the night, and often in unexpected places. Cheers to black champagne glasses!
With the reception at Sean Patrick's in Lockport, guests enjoyed the spacious interior banquet room complete with leopard print carpet. Can you imagine this decor with a floral carpet? Yikes!
Dawn is the brains behind most wedding decor we create. I love the centerpiece she made from a pillar candle holder, record, bead trim, faux flower and beads. Praise the hot glue gun!
The menu card is probably the simplest way to enhance your theme.
Sometimes the packaging makes more of an impact than what is inside!
Even the place cards have shiny little gems. Perfect match to the menu cards.
From floor to ceiling, through the whole night, Andrea and Sean showed their love of music and each other.
Congratulations Andrea & Sean on a beautiful wedding!