If you're lucky enough to have your parents' help with your wedding, you'll probably want to get them a gift, as is proper etiquette. Today and next week I'll be sharing my Top 10 Parent Gift Ideas...
10. Go Traditional
Get them what they're expecting. An engraved silver or gold frame with your wedding picture in it – or – an engraved wedding photo album. Check with your photographer about adding another book to your package. If your parents are less traditional, they might prefer a scrapbook, which lets you include photos of your own from your shower, stag party, dress fitting, and wedding prep festivities.
9. Pop the Cork
How about a nice bottle of Champagne (the real stuff – not Brut) or a finely aged bottle of wine or their favorite liquor. They can enjoy leisurely while recounting your fabulous party.
8. For the Home
Something missing in your parents' house? Pick it out and make it special. Coasters are old and worn? Ask your photographer to take some close-ups of your bouquet, shoes, etc and create photo coasters after your honeymoon.
7. Romantic Evening
Your parents are helping you start your life as a married couple, so why not help them celebrate theirs. There are plenty of great restaurants in Buffalo to choose from. Pick a generous gift certificate from their favorite, or one they would never choose themselves but you know they'll love.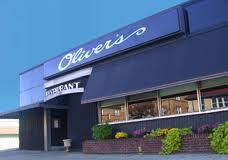 6. Flowers
Ask your florist to add an extra bouquet into your package and gift it to mom and dad – maybe even in a new crystal vase. Knowing dad's favorite color and mom's favorite kinds of flowers will make it extra special.
Check back next week for the Top 5 Ideas!