I will be the first to admit I didn't want a videographer at my wedding. I dislike being the center of attention as it is and knew I would already feel strange being in the spotlight. I was getting pressure from all sides (fiancé, mother, bridesmaids) to hire a videographer. For what? To capture me being the center of attention? I couldn't think of anything worse.
My now husband was (not surprisingly) opinionated about our wedding day plans. He had no desire to be the clueless groom. Such is his personality. On everything from music and flowers to attire and location, he weighed in. Luckily, we were on the same page most of the time. But on the topic of videography, he tipped the scale and I lost the battle.

But as they say, I won the war because in the end, he turned out to be right. We were extremely pleased with how our videographer handled himself at our wedding. I was concerned he would be overbearing and bothersome. Quite the contrary – we hardly noticed him. My husband and I were even more pleased about the outcome of our video. It was nicely edited, pulling from the best parts of the day, most of which we never knew happened.
Some tips for those of you contemplating videography…

If you have friends or family who can't attend the wedding, this is a great way to share your day with them. We brought the DVD to watch with my husband's grandfather who lived in a nursing home. Turns out that day we spent with him was our last together and we couldn't have asked for fonder final memory of him.

Kids say the darndest things, but so do adults. If you opt for the videographer to interview your guests as we did, you can bet you'll love what they have to say. We heard everything from my dad demanding grandkids to an uncle reciting a Seinfeld skit. Plus it's like you gain a bit of time with your guests on that too-short day, even if the conversation is one-sided.

Photos are great but they can't do it all. When a spontaneous breakdancing competition broke out on our dance floor, it was all caught on video. It's especially nice to have those epic speeches go down in history.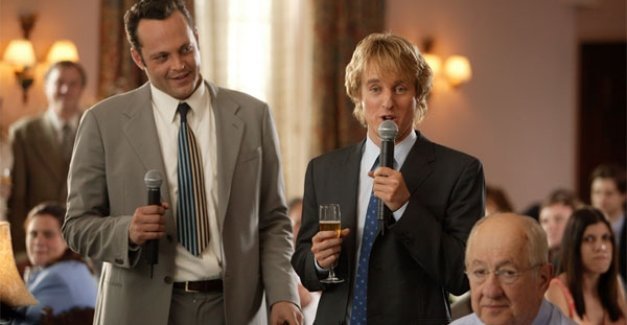 If you're on the fence, or even if you're not. Get the video. The worst that can happen is you hate it and never let anyone watch it. Think of it as an insurance plan that only uses a fraction of the total wedding budget and you may or may not need it. The best that can happen is you have a fabulous memory of the day and you can even share it with the kids your dad wants you to have.