It's that time of year again. Not Christmas, but bridal fair season! I know the last thing you want to think about during the holiday season is more shopping, but I stand by my post from August: Bridal Fairs are a great place to build your wedding! Meet industry professionals, book in person, save money, get ideas, see bridal fashion, win prizes, and my favorite part – eat cake! Re-read my August post if you're not convinced that this is a must-do step in the wedding process. This year, I'll just fill you in on the specifics.
Brides World
Buffalo Niagara Convention Center
153 Franklin St, Buffalo 14202
Sunday, January 13, 2013; 10:30 am - 4:30 pm
http://www.bridesworld.com/shows/bridal-show.cfm?bsid=1
Visit with over 120 wedding specialists and see everything that's new for weddings at Buffalo's most popular bridal event. Tickets are $7 at the door. Save $2 per ticket by registering online. No money needed to register. For more information call 800-724-1800.
A Perfect Bridal Show
Adam's Mark Hotel
120 Church St, Buffalo, 14202
Sunday, January 20, 2013; 12:00 pm – 5:00 pm
http://www.buffalobridalshows.com/walden-galleria-show.htm
Don't Miss Buffalo's most Elegant Show! One lucky bride will win the LIVE Wedding Giveaway! It's free for you and all your guests. Preregister online or more info, call (716) 898-8193. This show was formerly held at the Walden Galleria Mall.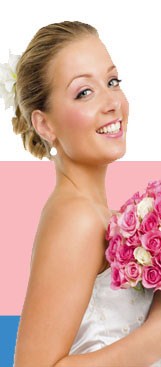 Buffalo Bridal Expo
Seneca Niagara Casino, 310 Fourth St, Niagara Falls, NY 14303
Saturday, February 2, 2013; 12:00 pm – 5:00 pm
Sunday, February 3, 2013; 10 am – 2:00 pm
http://www.buffalobridalassociation.com/buffalo_bridal_expo.htm
The ultimate wedding planning experience! Only BBA members in good standing participate in Buffalo Bridal Expo! Tickets are free for you and all your guests and are available online. Tickets for the VIP trunk show are $25, available online.
The information and photos above was taken from the websites listed on December 6th, 2012. Please refer to these websites for more details and to see updated information.