Halloween is just around the corner but it's not too late to pull together a fantastic party!
There are endless possibilities for Halloween-themed food and drinks for your Halloween party. If you have time to create the next Food Network masterpiece, go for it! If not, try your hand at a candy buffet. Nothing screams Halloween like candy! Search your house for clear vases and containers. Wash them well and pour in loose candy. Leave scoops in each container for anything unwrapped, like candy corn.
The devil is in the details at any party. Orange and black plates, napkins, tablecloths, plastic ware, serving utensils, cups, etc are in every store right now. Grab some wherever your next errand takes you.
Serving punch is one of the easiest things you can do for a party. Two parts mixer, 1 part liquor, stir with ice and sprinkle some eyeballs. Done!
Don't have time to carve pumpkins? Inform your guests that you'll be giving a prize for the person who brings the best jack-o-lantern. Set up some simple decorations and your house will have the finishing touches once the party gets going! A bottle of wine or some Oktoberfest beer makes a great prize.
Decorations are a lot of fun on Halloween. Here are just a few easy ideas: Create a centerpiece of gourds, light a lot of candles, hang a skeleton or two, tie balloons to the backs of chairs, stretch fake cobwebs over your front shrubs, hang a festive wreath on the front door, sprinkle witches hats through the house, and hang some ghosts from the ceiling.
Michael Jackson and the Monster Mash will be heard all over town on Halloween. Play classic favorites and some more unique picks with no effort on your part - search "Halloween Party" on Pandora.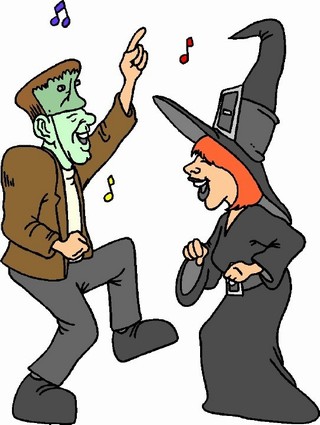 Now that you're ready for your party, you'll have more time to dedicate to your costume!