The Buffalo Bills may not be the most popular team these days but you have to admit, if you had the chance to take your wedding party to 1 Bills Drive, you'd probably jump at the chance. This summer, Maile Lani - a photographer from New Orleans who will also do work in Buffalo - captured some fun moments for our newlyweds. All photos below were taken by Maile and are on her website: www.mailelaniphotography.com.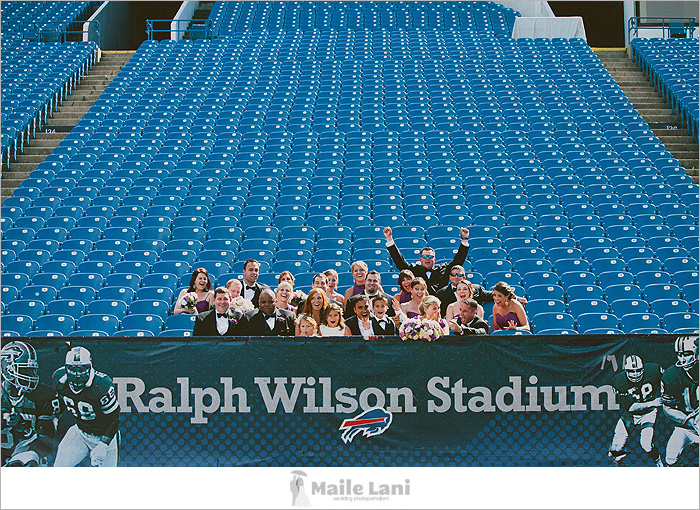 Big fans? Show your guests with a Groom's cake back at the reception.
Even though you'll be the center of attention all day, you'll still want to stand out visually in photos with your bridal party.
Candids are the best! Build some time into your day to relax a bit - you'll have more fun and get some great, natural pictures.
I love this photo because everyone looks a little different and they're all having fun. Plus it's unexpected, which is always a pleasant surprise!
Sometimes the perfect spot takes a little more effort but it's well worth the trouble to have one of a kind photos. Where will you take your bridal party photos?